Radiant Heating Services in Burlington & Southeast Wisconsin
Turn to us for fast, reliable radiant heating services!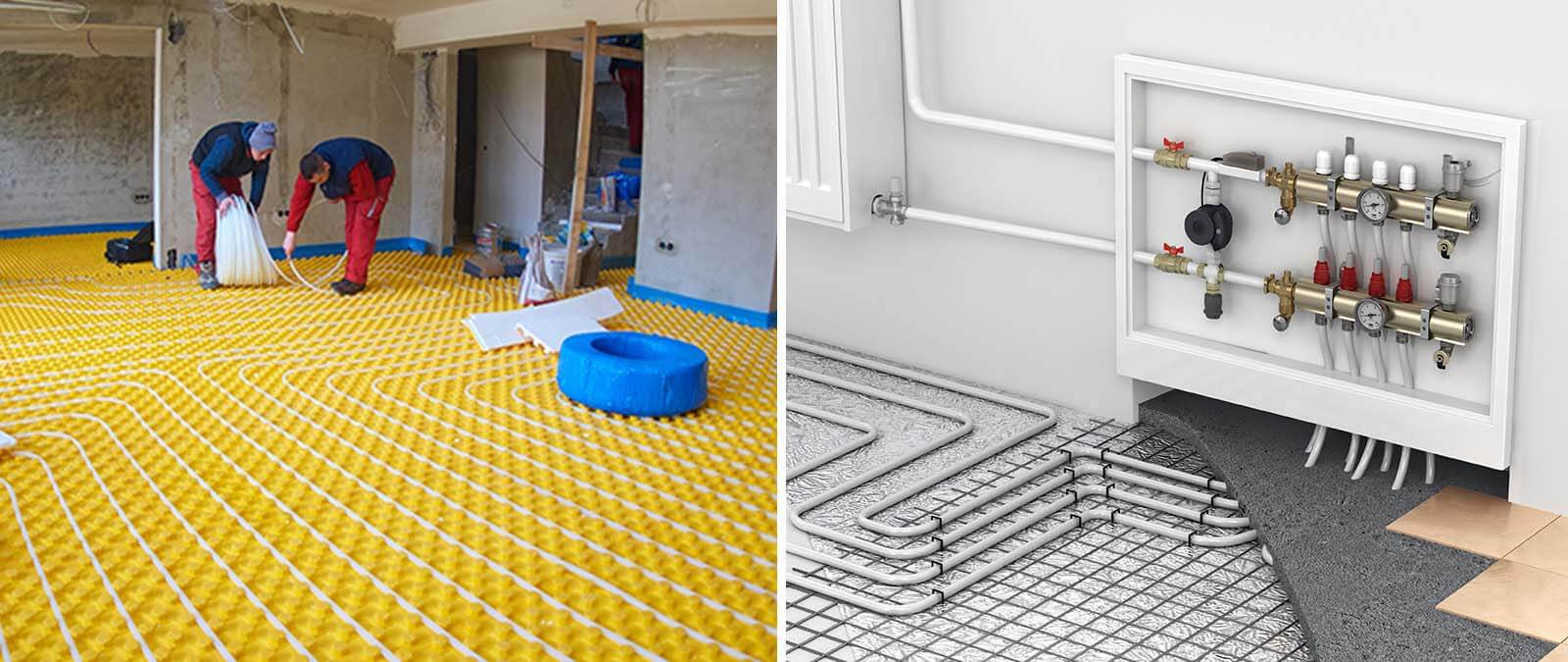 Interested in exploring heating options outside of conventional forced-air systems? Rosenthal Heating & Air Conditioning can help. Our radiant heat service experts can provide you with an array of heating system options, such as electric underfloor heating. Just tell us what you need, and we'll make it happen.
To get started, call our 24-hour hotline and book an appointment. We can discuss your options and work out the best system for your home. Our team is also available for emergency repair jobs in Burlington and throughout Southeast Wisconsin.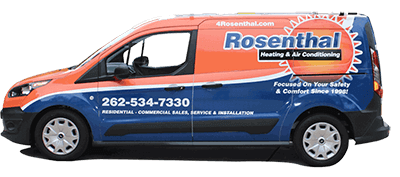 What Are the Benefits of Radiant Heating?
A radiant heating system applies heat directly under your floors. They often do so through electricity-powered wires or pipes that transfer hot water throughout your home. Now, you may be wondering why you should consider switching to radiant heating. What's wrong with your furnace?
Simply put, there's nothing wrong with your furnace. However, an underfloor heating installation offers several advantages, such as:
BOOSTED COMFORT: Radiant heaters can create a cozier, more comfortable atmosphere by distributing heat evenly.
LESS NOISE: Unlike furnaces, they don't emit a lot of noise when running. In fact, they're generally pretty quiet.
CLEANER AIR: They don't blow dust and dirt particles everywhere like other heaters do.
Signs You May Need Radiant or In-Floor Heating Repair
Watch out for these warning signs that say you might need to call for radiant heat repair:
DAMP FLOORS: Notice random damp spots on your floors or carpets? You may have a leaking radiant heating pipe.
STRANGE NOISES: As we said, radiant heaters are generally quiet. Call for repairs if they make any unusually loud noises.
FOUL ODORS: Water leaks can lead to fungi infestations. These often produce a damp, musty smell that may make it harder for some people to breathe properly.
Feel like your heating system isn't working as well as it should? Call us for emergency repairs in Burlington.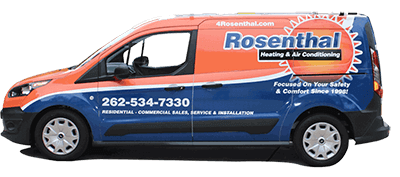 Choose Us as Your Radiant Heat Contractors
There are dozens of companies that offer radiant heat installation services in Burlington, WI. If you don't want to waste your time jumping from contractor to contractor, then turn straight to Rosenthal Heating & Air Conditioning.
Our customers love us for our:
SKILL: We've been around since 1995. Our tenure and experience are what allow us to provide top-notch radiant heat repair and installation services no other team can compete with.
HONESTY:Trust us, we hate dishonest radiant heat contractors just as much as customers do. They give everyone in the industry a bad rep. That's why we provide flat-rate pricing and transparent cost estimates.
HELPFULNESS: Deciding whether you should get a boiler and underfloor heating installation can be quite stressful – especially for first-timers. Luckily, you don't have to make the decision alone. Our team can guide you through your options.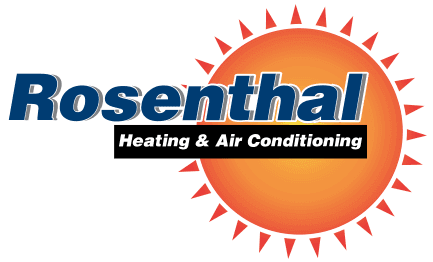 ---
Planning to switch to radiant heating? Rosenthal Heating & Air Conditioning can help! Call 262-534-7330 for bookings in or near Burlington, WI.
---