Heater Repair and Maintenance Services in Burlington & Southeast Wisconsin
Providing reliable heating system repair and maintenance since 1995.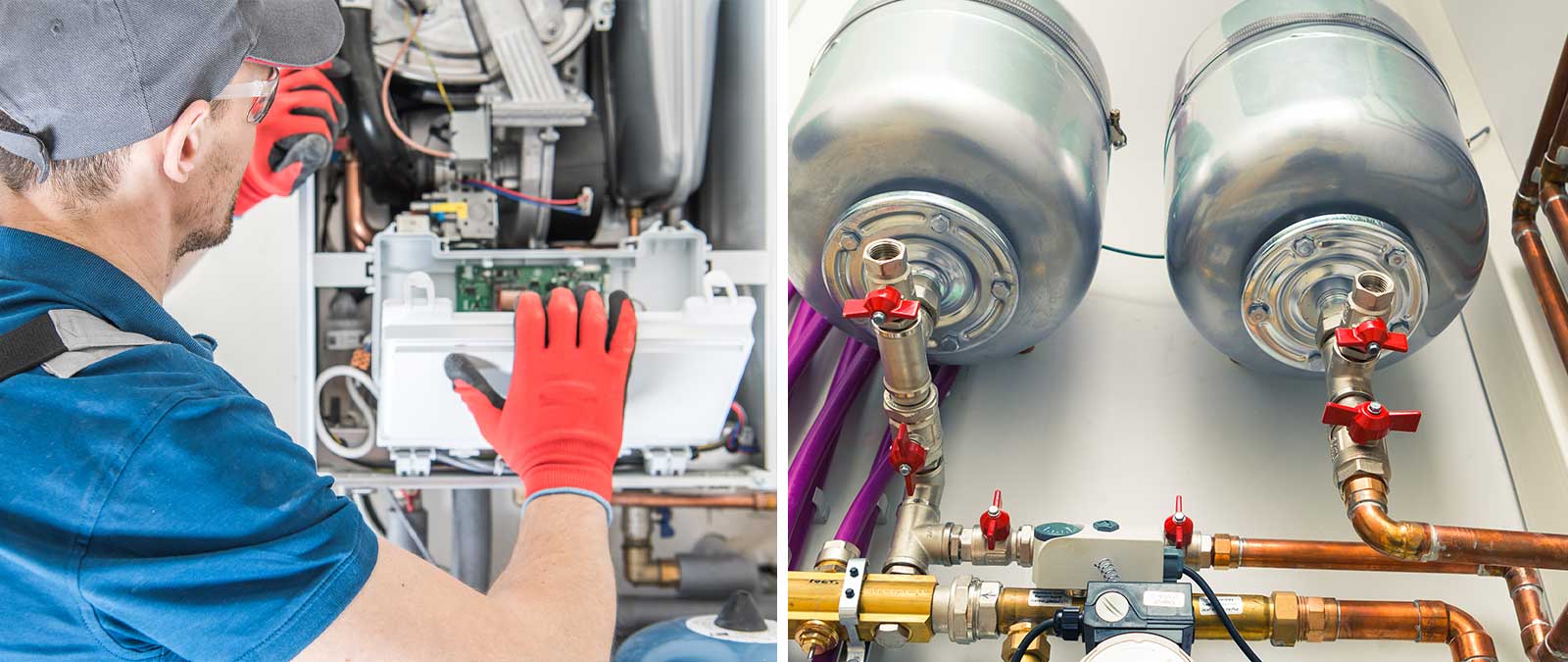 Never have to worry about heating system defects ever again! At Rosenthal Heating & Air Conditioning, our team of experts specializes in heater tune-up, maintenance, and repairs.
Customers continue to trust us for our unbeatable experience. We've been providing central heating repair services in Burlington, WI, since 1995! It's no exaggeration to say we're among the most reliable experts in the field.
Also, have an air conditioner? We can handle that, too, with reliable AC maintenance services in Burlington and throughout Southeast Wisconsin.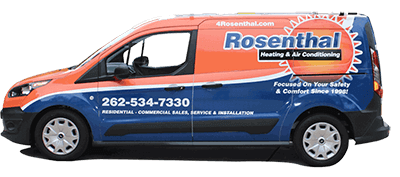 Benefits of Regular Heating Maintenance
Is regular heating maintenance really necessary? A lot of homeowners forego heater tune-up services because they feel it's a waste of money. After all, why fix something that's not broken, right? That couldn't be further from the truth. Here are the benefits of properly maintaining your heating system:
ENERGY EFFICIENCY: A defective unit will need more electricity just to function normally.
LESS RISK OF DAMAGE: Well-maintained heating systems are less prone to defects and damage.
BETTER PERFORMANCE: Ask our heating contractors the best ways to boost your system's performance. This is especially important during the winter season.
What to Do If Your Unit Starts Acting Up?
Knowing what to do when your heating system acts up is very important. It'll help minimize the damages to your unit and protect your family from any possible hazardous accidents.
GAS LEAK: Unplug your appliances, evacuate the premises, and call us right away if you notice a gas-like smell coming from your HVAC unit.
LACK OF HOT AIR: The most common defects that affect your unit's ability to blow hot air include a busted pilot light, faulty thermostat, dirty air filter, and leaking air ducts. Our heating contractor will check these out first.
FAULTY THERMOSTAT: Did your thermostat suddenly become unresponsive? Try replacing its batteries or reverting it to factory settings. If that doesn't work, try switching the circuit breaker on and off – but no more than two times. If your thermostat still remains unresponsive, then you'll have to call for repairs.
Planning to invest in a new heating system? Have our furnace installation team guide you through your options.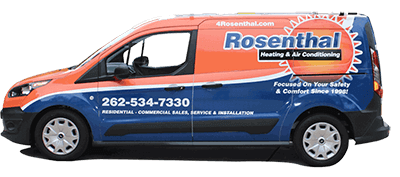 Need a Reliable Heating Contractor in Burlington?
Customers continue to choose Rosenthal Heating & Air Conditioning over any other heating contractors in Burlington because we offer a smooth, hassle-free repair process. Just call our hotline. Book an appointment with the team and tell us whether you need central heating repair, maintenance, or installation services. We're open 24/7 – feel free to call us any time.
Then, wait for us to arrive. While you wait, avoid putting any unnecessary stress on your heating system to prevent the damage from worsening. Once we arrive, we'll do a complete inspection to uncover underlying defects and damage. This shouldn't take too long.
We'll propose the best ways to resolve any issues present. Our team will explain everything in detail. After that, all that's left is to finalize the paperwork and get started with the project. Easy, right? And the best part is that we always arrive on the same day that you called us.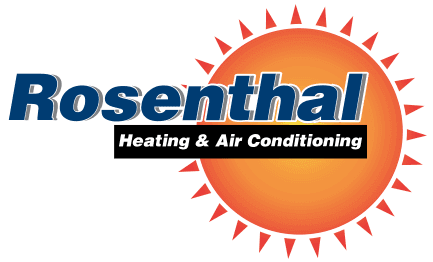 ---
Rosenthal Heating & Air Conditioning is ready to dispatch a skilled heating contractor for repairs and maintenance check ups no matter what day or time it is. Call 262-534-7330 for 24-hour service in Burlington, WI.
---