Zero Contact Service Call
Rosenthal Heating & Air Conditioning has been designated as an "Essential Services" business, which means we have been asked by our local government to stay open and continue to serve you and your home. We take this public trust very seriously, and therefore have implemented a Zero Contact service process that minimizes all person-to-person contact during our in-home service calls.
It is important that you, your family and our technicians all stay safe while we serve the members of our community. Our Zero Contact service process achieves these objectives in multiple ways:
We will call you first to make sure no one in your household is feeling sick, has compromised immunity, or suspects exposure to the virus.
When our technicians pull up at your home, before leaving the truck, they will sanitize their hands and tools they may bring into your home with virus killing wipes, hand sanitizer and spray.
Before entering your home, our technicians will ask again if anyone in your home is sick or has compromised immunity or suspects exposure to the virus.
If required to enter your home, our technicians will wear face masks, gloves and shoe coverings and will stay at least 6 feet away from your family and pets. They will minimize their movement to only those areas of your home that need servicing.
When your work is completed, our technicians will not ask to sign anything or touch any paperwork. We will email your invoice or mail it from our office.
After our technicians leave your home they will proceed to their trucks where they will sanitize their hands and their equipment.
Our technicians and our co-workers are not coming to work if they believe they might be sick or might have been exposed to the virus.
Our Zero Contact Process includes Steps taken at our Facility
Keeping you, your family and our technicians safe also includes procedures we have implemented at our facility. We are taking these additional precautions to keep our technicians, and therefore you and your family, safe and well:
We are requiring our co-workers and technicians to follow CDC hand washing guidelines, and are cleaning our facility with virus killing products several times throughout the day.
We are an Essential Services Business and are Here to Serve You
We know that the services we provide are not a luxury, but essential to maintaining the safety and reliability of your home's critical systems. Rosenthal Heating & Cooling is committed to implementing procedures to keep you safe and will continue to stay informed and implement updated procedures if needed.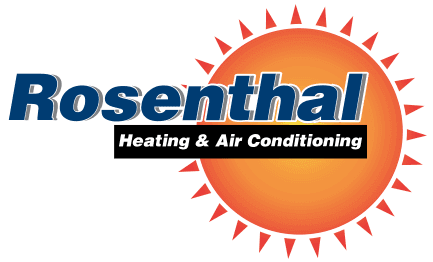 ---
We live here too, and we're all in this together. We are here for you 262-534-7330.
---