Reme Halo® Whole-Home UV Air Purifier Installation in Burlington, WI
Enjoy clean, safe air in your home when you call our experts!
Dust, dander, pollen, mold, viruses, bacteria… These are just some of the contaminants living inside many homes today. The truth is, without proper treatment these particles make their way into the home and into your home's duct systems where they live and thrive unless you intervene.
At Rosenthal Heating & Air Conditioning, we understand the threat that airborne viruses, allergens, germs and chemicals can pose to you and your family. Our team proudly installs Reme Halo® whole home in-duct air purifiers to ensure your household stays safe from harmful viruses and contaminants.
How the Reme Halo® In-Duct Air Purifier Works
This state of the art whole home UV air purifier easily connects to your existing HVAC system. It is installed right inside of your duct system so that when your unit turns on, ionized hydrogen peroxide molecules are released throughout every cubic foot of your home.
When these molecules come into contact with a virus, such as the flu or some other virus, mold spores, odors, VOCs or other contaminants, they are destroyed on the spot. The UV purifier also works to remove dust, dander, pollen and other particles from the air, by releasing a charge-off which causes these particles to stick together. This makes your existing HVAC filter much more efficient at trapping them and removing them from the air.
Benefits of Installing a Reme Halo® UV Air Purifier
Reme Halo can be installed in homes as well as in office buildings, hospitals, schools, restaurants, and more. It has been approved by the U.S. Military for mold reduction in field hospitals and to fight against infectious diseases such as MRSA.
Destroys up to 99% of viruses, bacteria, odors, and chemicals like VOCs and formaldehyde from the air and on surfaces.
Provides whole home air purification, unlike portable systems.
Reduces airborne particles like dust, dander, pollen and mold spores.
Easily integrates with your existing HVAC system and operates silently.
Worried about the flu and other viruses and contaminants making their way into your home? Rosenthal Heating & Air Conditioning can help an extra layer of protection to your home by installing a Reme Halo® Air Purifier. Put your mind at ease and protect your loved ones this flu season!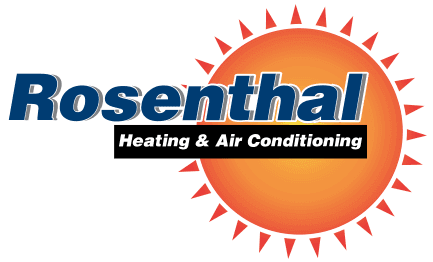 ---
Call Rosenthal Heating & Air Conditioning at 262-534-7330 and take the first step in achieving greater protection against potential viruses and other airborne contaminants in your home.
---