Dehumidifier Services in Burlington & Southeast Wisconsin
We provide 24-hour dehumidifier repair and installation services in Burlington, WI.
Do you hate feeling gross, sweaty, and damp on those hot summer days? Then you need a way to control your indoor humidity levels. At Rosenthal Heating & Air Conditioning, we provide quality AC dehumidifier repair and installation services to customers in Burlington, WI.
What sets us apart from the rest is our versatility. Installing dehumidifiers is just one of the many services we offer. Our team can create a complete cooling solution to keep you and your family comfortable all year round.
Keep your AC in tip-top shape with regular AC maintenance. Call for an estimate today!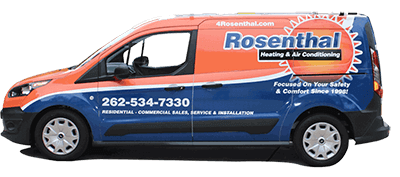 The Advantages of Having a Dehumidifier
Is it worth it to install a dehumidifier in your home? We think it is! Excess moisture in your indoor air can cause:
CLAMMY SKIN: If you're like most people, then you probably hate being sweaty. Sadly, clammy skin is normal during the hot summer months. In worst cases, some people even develop rashes, irritations, and allergic reactions to the heat.
MUSTY ODORS: Excess moisture in the air creates a humid environment that emits a stuffy, musty smell. If you have a weak respiratory system, you might have trouble breathing.
BACTERIA GROWTH: A damp, humid environment is the perfect breeding ground for different kinds of bacteria and fungi. These contaminants can lead to a series of health issues and problems later on.
Signs You Need to Call for Dehumidifier Repair
Here are the most common issues you may notice with your dehumidifier:
DOES NOT TURN ON: A few things might force your humidifier to shut down, but that most common issues are blown electrical circuits and full reservoirs.
FROZEN EVAPORATOR COILS: You may find ice forming on your evaporator coils if there's a blockage in your system's airflow. This is often quite easy to resolve. If you ignore the issue, however, the damage will quickly spread to other parts of your humidifier.
ALMOST NO WATER LEVEL: Do you find your dehumidifier running without filling its water tank? Then you may have a busted refrigeration system.
NO AIR: Your dehumidifier might not be able to produce air if one of its fans is broken or malfunctioning.
Call for dehumidifier repair right away if you notice any of the issues listed above. Our team is available for repairs in Burlington, 24/7.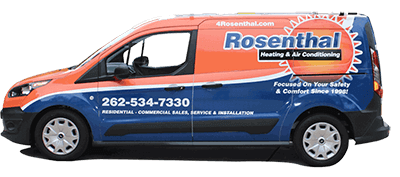 Helpful Tips in Maintaining Your Dehumidifier
Keep your dehumidifier at its best by:
Position your dehumidifier properly. Make sure the exhaust vents and air intakes are not obstructed. Otherwise, the unit might overheat. Generally, keep your dehumidifier around six inches away from the wall.
Replace the air filter every three to five months. A dirty air filter will carry health-damaging bacteria into your indoor air.
Don't turn the unit on and off again too quickly. If you shut your dehumidifier down, allow your compressor at least 10 minutes to cool off before turning it on again.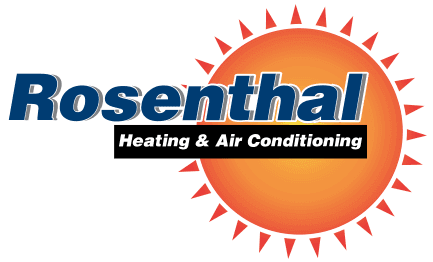 ---
Rosenthal Heating & Air Conditioning provides fast, reliable dehumidifier installation services in Burlington, WI. Call 262-534-7330 to learn more about your options!
---