Air Handler Services in Burlington & Southeast Wisconsin
Turn to us for fast, reliable, and professional air handler installation and replacement services.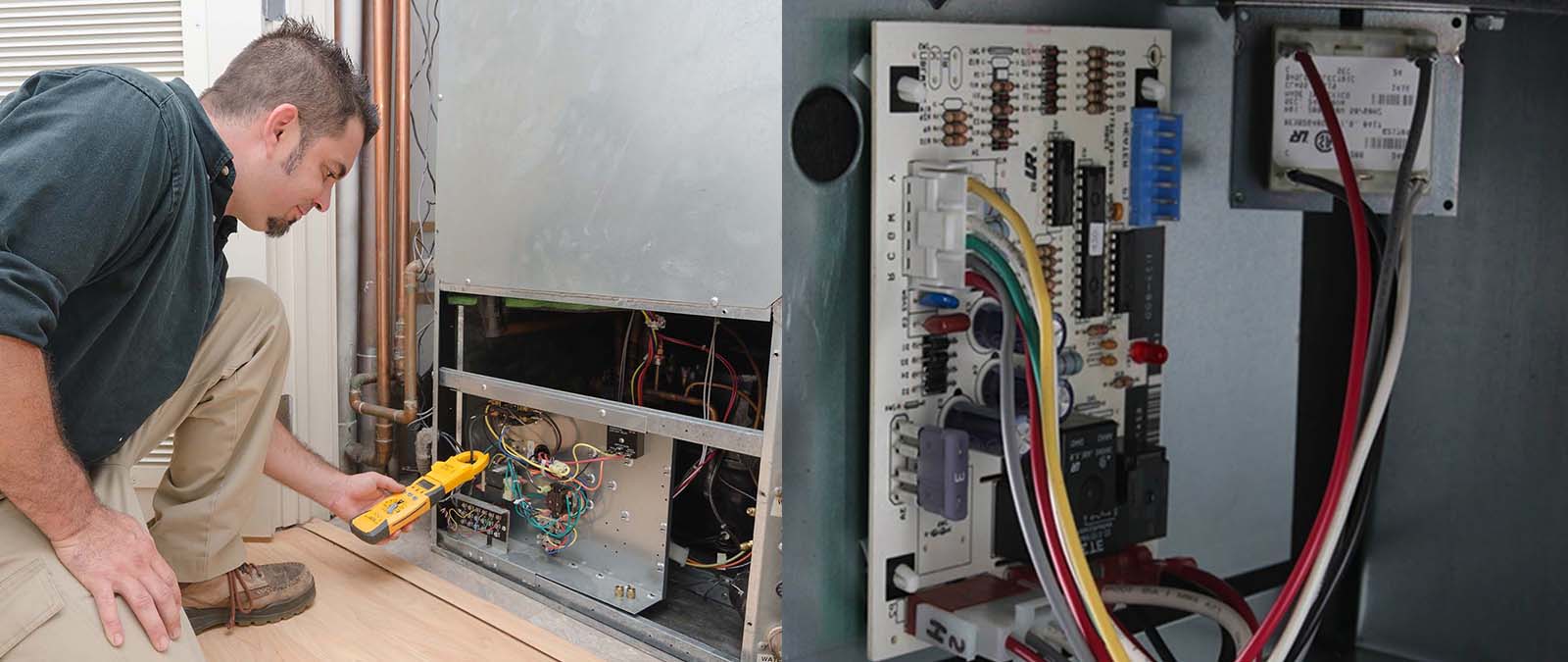 At Rosenthal Heating & Air Conditioning, we have a full team of experts ready to provide 24-hour air handler repair and replacement services. We primarily cater to customers in Burlington, WI.
What sets us apart from the rest is our commitment to customer satisfaction. We go the extra mile to make your experience with us as pleasant as possible. Through friendly customer service, helpful advice, quality craftsmanship, and honest pricing, we hope to become the experts you turn to for all your air handler service needs.
Are you ready for summer? Beat the heat this season with a new AC unit!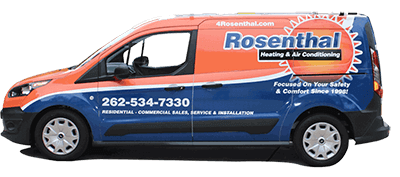 Importance of Air Handler Repair and Maintenance
Your HVAC's air handler is in charge of airflow. It's essentially an indoor fan that transfers hot and cold air throughout your home's ductwork system. Without it, both your heater and AC unit won't function properly.
To ensure it's in tip-top shape, make sure you:
CLEAN THE FILTERS: Allowing mold and dirt to accumulate in your ductwork will transfer thousands of harmful bacteria into your home.
DRAIN THE CONDENSATION PAN: Leaving condensation to pool up will put your ductwork at risk of water damage, rusting, and corrosion.
CHECK THE WIRING: This step is very important because loose, faulty wiring is a serious fire hazard.
WATCH OUT FOR UNUSUAL NOISES: It's normal for your unit to make a few sounds when you turn it on, but if the noises don't disappear, you may have a problem on your hands.
Feel like air handler repair and maintenance checkups are a hassle? Then leave the task to us. We have the skills, tools, and experience needed to uncover any underlying issue or defect.
Signs You May Need an Air Handler Replacement
The three most significant factors that play into whether you need to get an air handler replacement include:
AGE: After 10 to 15 years, defects and issues will start to pop up more often, and a replacement is usually the best option.
POOR AIRFLOW: This usually indicates underlying fan defects. If the damages haven't worsened yet and you have a relatively new unit, a few repairs should get your air handler back in tip-top shape.
MOLD BUILDUPS: Never leave mold unaddressed. It can put the structural integrity of your entire system at risk.
Feel like your furnace is acting up? Have our furnace replacement team take a look at your system.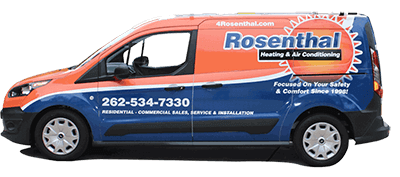 What to Expect From Us?
At Rosenthal Heating & Air Conditioning, we provide customers in Burlington, WI and throughout Southeast Wisconsin, with air handler repair, replacement, and installation services. Customers continue to trust us with all their air handler service needs because we offer a smooth, streamlined process.
First, call us. Tell us whether you need repairs, replacement, or installation, and book an appointment with the team. For emergency repairs, expect us to arrive within an hour or so.
Next, we'll assess your cooling system, and our team will present the best ways to boost the performance and efficiency of your air handler.
Finally, all that's left is to finalize the paperwork.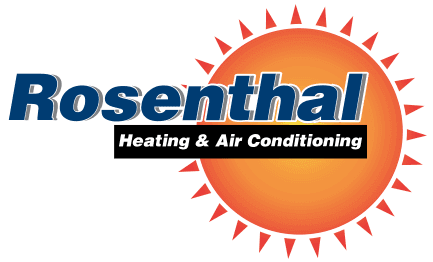 ---
If your air handler isn't functioning as well as it should Rosenthal Heating & Air Conditioning can help. Call 262-534-7330 for air handler repair and replacement services in Burlington, WI.
---