Humidifier Services in Burlington & Southeast Wisconsin
Need emergency humidifier repairs? We're available 24/7 for our customers!
Never have to worry about cold, dry winter nights ever again! Rosenthal Heating & Air Conditioning is a full-service HVAC company that provides humidifier repair, installation, and maintenance services in Burlington.
What sets us a cut above the rest is our commitment to customer satisfaction. We go above and beyond to:
Ensure you get the right unit for your home.
Provide you with durable, high-grade humidifier options.
Get your damaged unit up and running again.
If you're planning to install a humidifier in your home, turn straight to us. We promise that no other company can compete with the quality service we provide.
Is your AC ready for the summer? Keep your unit in tip-top shape through our AC maintenance services.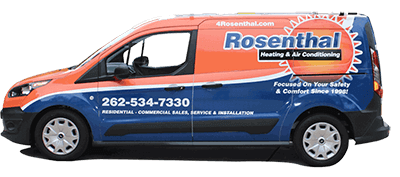 Benefits of Getting an AC Humidifier
A humidifier allows you to increase the level of humidity in a specific space. If you have a large unit, you'll have control over the humidity levels of your entire home. Meanwhile, a small one will let you manage a single room.
Still on the fence on whether you should install a humidifier or not? Here are some advantages to consider:
BOOSTED COMFORT: Dry air can get very uncomfortable – especially during the cold winter months. It makes cold air even colder.
LESSER HEALTH RISK: Low humidity levels put you at risk of respiratory and sinus issues. Some health complications caused by dry air include asthma attacks, increased mucus production, and dry sinuses.
SOOTHES DRY SKIN: The cold, dry winter air forces body moisture to evaporate at a much faster rate. This leaves your skin dry and irritated.
PREVENTS SORE THROAT: Do you find yourself with an itchy, scratchy throat during the winter months? Then you need an AC humidifier. Increasing indoor humidity will provide your respiratory system with the moisture it needs to function properly.
Watch out for these warning signs that say you need to call for humidifier repair services:
MINERAL BUILDUP: Excess calcium, iron, and other minerals can build up and clog the nozzles of your humidifier. Over time, that mineral buildup may worsen and completely ruin your humidifier, so it's best to remove the blockage as early as possible.
EMISSION OF FOUL ODOR: Mold growth can cause your humidifier to emit a foul smell and can trigger health problems and allergies. You might even find it hard to breathe if the mold has spread throughout the unit, and you're prone to respiratory issues.
LACK OF MOISTURE: A very clear sign you need to call for humidifier repair is if your unit can't produce the moisture your indoor air needs. Multiple reasons may cause this, so it's best to let our pros handle the inspection.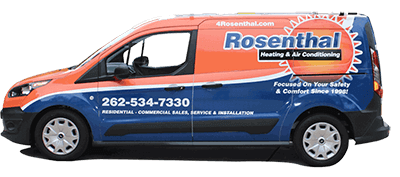 How to Maintain Your Humidifier?
Here are some helpful pointers on keeping your AC humidifier in tip-top shape:
Always check the evaporator pad for mineral buildup because it can hamper your unit's ability to produce moisture.
Check the water inlet valve for blockages. The water should flow freely.
Blower motors have a relatively short lifespan and often need to be replaced far before the actual humidifier breaks down.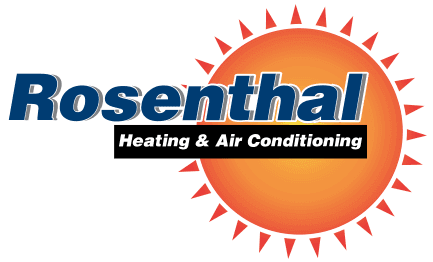 ---
Need humidifier installation or repair? Trust the best contractor in Burlington and throughout Southeast Wisconsin, Rosenthal Heating & Air Conditioning. Call 262-534-7330 to schedule service!
---