Smart Thermostat Installation in Burlington & Southeast Wisconsin
We provide high-quality smart thermostat repair and installation in and around Burlington, WI!
Ditch your old, flimsy analog thermostat and upgrade to a smart, digital one today! Rosenthal Heating & Air Conditioning provides wireless wifi thermostat services to customers in Burlington and Southeast Wisconsin. Whether you need installation or repair, we can help.
Digital thermostats give you superior climate control over your indoor air. Some units can even be programmed to track energy costs and adjust accordingly when you're going over the allotted energy consumption.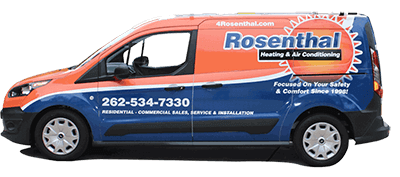 Why You Should Install a Programmable Thermostat?
On the fence on whether you should get a smart, programmable thermostat installation? Here are the advantages of having one:
CONVENIENCE: Getting up to change the settings on your thermostat is now a thing of the past. Smart thermostats automatically adjust according to your presets.
ENERGY-EFFICIENCY: Modern thermostats allow you not only to automatically adjust the temperature at set times (such as at night) but also to set caps on your energy use for heating and cooling.
REMOTE ACCESS: With a multi-zone thermostat, you'll have full control over the temperature of the different rooms in your house.
Signs You Need to Call for Thermostat Repair
Digital, programmable thermostats are not immune to defects. Some common issues you need to watch out for include:
MISSING NOTIFICATIONS: Most digital thermostats notify you when your HVAC cycles on or off. This feature is especially important for homeowners who are always traveling and often leave their houses unattended. Just imagine how much energy you'll be wasting if your HVAC system turns itself on at random times.
FLIMSY ANALYTICS AND PROGRAMMING: Poor installation and programming can cause your digital thermostat to malfunction. That's why you need experts who can guide you on proper usage and basic maintenance. Otherwise, you might end up ruining your device.
INCOMPATIBILITY ISSUES: Not every HVAC system can handle a digital, programmable thermostat. Older systems usually aren't compatible. At first, your system might work, but after a while, the incompatibility can cause your HVAC to overload, shut down, and malfunction.
Need urgent AC repairs? We provide 24-hour support to customers in Burlington, WI!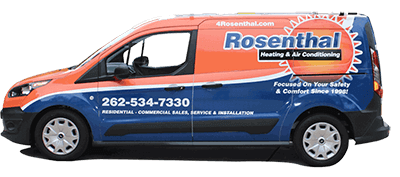 Why Choose Us?
There are dozens of companies that offer thermostat installation in Burlington, WI. Why should you choose Rosenthal Heating & Air Conditioning?
TRANSPARENT COST BREAKDOWNS: We are as honest and transparent as possible right from the get-go. You won't have to worry about hidden fees or surprise charges.
ONGOING SUPPORT: Our services don't end after installing your digital thermostat. You can count on us for ongoing maintenance checkups and repair support all throughout the lifespan of your HVAC system.
QUALITY CRAFTSMANSHIP: We've been in business for more than two and a half decades now. This experience is what allows us to create unique, personalized thermostat installation solutions built to suit your needs.
HIGH-GRADE UNITS: Our team installs nothing but the best smart thermostats available on the market. These are durable units built to endure years of daily use.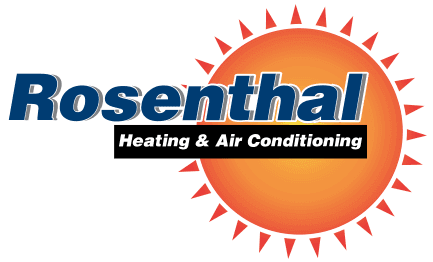 ---
Ready to upgrade your HVAC system's thermostat? Then contact Rosenthal Heating & Air Conditioning for a smart thermostat installation now! Dial 262-534-7330 to schedule service.
---