Wind Lake AC Services Company
Quality air conditioning services in Wind Lake is just a phone call away!

When Rosenthal Heating & Air Conditioning opened its doors twenty years ago, our goal was to provide quality AC repair, replacement, and maintenance to the residents of Wind Lake, WI. Today, we have reached that goal, and we continue to bring superior service, quality products, and friendly customer service to our customers.
We are a licensed and insured HVAC company servicing all types of cooling systems, regardless of brand or age. Our technicians offer code-compliant services to ensure your home's safety. For your convenience, we offer 24-hour emergency service and transparent flat-rate pricing.
Read our customer reviews to determine if we are the right contractor for your cooling needs.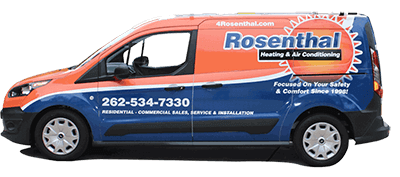 AC Repair & Replacement Specialists
If your air conditioning system is not working properly, call the experts at Rosenthal Heating & Air Conditioning. We will arrive at your home in a well-stocked van to inspect your AC and resolve the problem quickly. We'll restore your AC system so you can return to your daily routine.
If your system cannot be repaired, we will replace it with a brand new unit from reputable brands like Payne, Amana, and others. We'll even haul away your old unit. Our technicians stay up to date with the latest HVAC technology. Here are just some of the services we can offer you:
AC Repairs and Replacement
Lubricate Parts
Air Handler Service
Repair Refrigerant Leaks
Replace Filter
Evaporator Coil Cleaning
Ductless Mini Split Service
Refrigerant Recharge
Call us to speak to a cooling expert who will be happy to answer your questions and concerns.
AC Maintenance for a Healthy System
Your air conditioner needs to be tuned periodically in order to perform properly or you'll likely encounter costly repairs down the road. Proper AC maintenance offers peace of mind to homeowners. You'll also enjoy cool indoor temperatures, enhanced air quality, and lower energy bills. Our maintenance agreements are affordable so there is no excuse to opt-out.
When you sign up for our maintenance plan, you are assured that your AC system is operational year-round. You'll also receive additional customer benefits like:
19-Point AC tune-ups
No overtime charges
24/7 emergency service
$250 off new HVAC
Discounted repairs
2-year warranty on repairs
Priority scheduling
Call us today to learn more about our maintenance plans. We are always glad to answer any questions you have.
Have you visited our News & Media page yet? It's full of useful information you might need one day!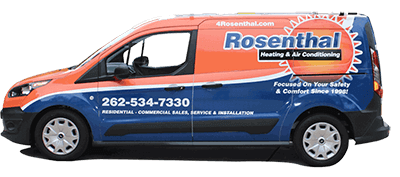 Dependable Emergency AC Service
We understand the stress of having to deal with a broken AC system. So we offer 24/7 emergency service for those times when you need us most. We always pick up the phone and can be at your door faster than AC contractors.
Our emergency team will evaluate your AC system to determine the cause of the problem and repair or replace your unit accordingly. We have all the parts and tools we need in our trucks in order to provide you with quick solutions.
The next time your AC unit quits working, call us. We are open 24 hours a day, 365 days a year.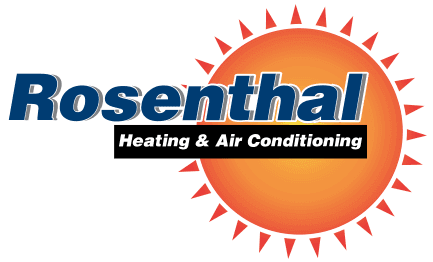 ---
Call Rosenthal Heating & Air Conditioning in Wind Lake, WI at 262-534-7330 for quality AC system installation & repairs, and central AC maintenance, with honest, flat rates and prompt 24/7 emergency service.
---