Waterford Heating Service Company
Quality heating service is just around the corner when you call our team of experts!

Rosenthal Heating & Air Conditioning in Waterford, WI has been providing quality heating repairs, replacements, and maintenance since 1995. All of our technicians are NATE-certified and receive ongoing training in the latest heating technology. We offer heaters and furnaces from leading manufacturers in order to bring you the best value for your money.
Our licensed professionals provide services that are code-compliant and adhere to strict local and state regulations. For your convenience, we offer 24-hour emergency services, flat-rate prices, and quality products.
Give us a call the next time you have a heating issue in your home. We are always happy to answer your questions.
Waterford customers appreciate our work. Read all about it in our customer reviews!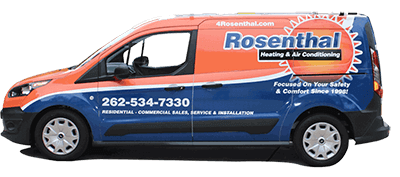 Heater Repairs & Replacement You Can Count On
If your heater or furnace won't start in the middle of winter, don't panic. Just give us a call and we'll quickly send a certified expert to your home to evaluate and resolve the problem.
We repair all types of heating systems no matter what age or what brand it is. Below is a list of some of the services we offer:
19-point furnace/heater tune-up
Extended hours
Discount on HVAC system
No overtime fees
Priority scheduling
24/7 emergency service
Discount on repairs
2-year limited warranty
If your system is irreversible, we can replace it with a new one. We carry name brand heaters and furnaces such as Amana, Bryant, and Payne. Call Rosenthal Heating & Air Conditioning the next time you need quality furnace or heater service.
Emergency Heating Service Day or Night
For immediate, 24-hour emergency furnace and heater repairs, local residents know they can rely on us for help. We will send a technician to your home and have your system up and running again in no time.
Our team travels in fully-stocked trucks to be able to troubleshoot your furnace and resolve the problem on the spot without having to wait. If we are unable to repair it, we will propose a replacement option that is right for your home and your budget.
We provide emergency service when you need it. So, the next time you need emergency service, give us a call. We'll be right over.
Got questions? We got answers! Contact us and tell us about your heating and cooling needs.
If you are on a budget (and who isn't), check out our discount coupons and other special savings!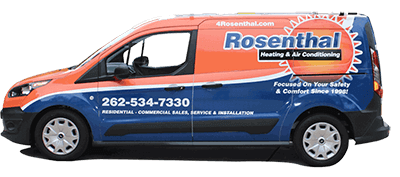 Eliminate Costly Repairs With Heater Tune-Ups
Protect yourself from the expensive heater and furnace repairs with yearly tune-ups.
Annual maintenance for your heating system assures you that your system will perform smoothly all winter long without interruption.
Our maintenance technician will troubleshoot the following as part of your tune-up:
Change/replace filter
Inspect burners
Air distribution analysis
Check heat exchanger
Lubricate components
Inspect pilot light
Check safety switches
Check air ducts
Your heating system is an investment in your home. Protect it with planned maintenance today!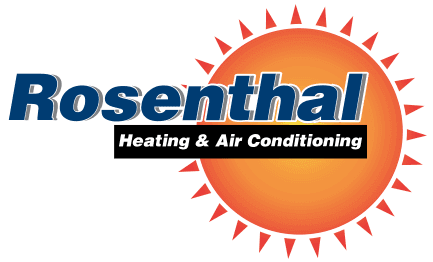 ---
At Rosenthal Heating & Air Conditioning in Waterford, WI, we offer central heater repairs, and furnace replacement and maintenance with flat-rate pricing, and 24/7 emergency service. Call 262-534-7330 to schedule an appointment!
---