Muskego Heating Company
You're just minutes away from high-quality furnace services in the city!

Since 1995, Rosenthal Heating & Air Conditioning in Muskego, WI has been bringing residents high-quality furnace and heating repair, replacement, and maintenance by NATE-certified technicians. We stock name brand heaters from reputable makers that are guaranteed to last.
Our friendly customer service, flat rates, and licensed technicians are just some of the reasons why local residents call us first. You just can't go wrong when you choose us as your HVAC service provider.
Heater Repairs You Can Count On
If your heater won't start on a cold day, you want to call a cooling company that will answer your call and responds quickly. We service all types of heating units and all of our work is code-compliant and EPA certified.
We offer heating services including, but not limited to, the following:
Furnace repair & replacement
Clean filters & burners
Check pilot light
Repair gas & CO leak
Repair heat exchanger
Heater installation & maintenance
Check electrical connections
Replace thermostat
Boiler & heat pump service
Check heat exchange
If your heater cannot be repaired, we will install a new unit that's right for your home. Contemporary heaters and furnaces offer high-tech features and energy efficiency that will make you wonder why you didn't get one sooner. Give us a call the next time you need furnace and heater service in your area.
Recognize the Warning Signs
Your furnace itself will let you know when there is a problem that should be checked. Whether it's a dirty air filter or a total device malfunction, call our team for immediate assistance. Our technicians can tackle any heating issue that comes their way, including:
Startup problems
Frequent cycling
Frequent tripped breaker
Dust build-up
Uneven temperatures
Runs constantly
Poor heat output
Musty or burnt odors
High gas & CO levels
Broken thermostat
If your furnace has any of these issues, call us now for immediate service.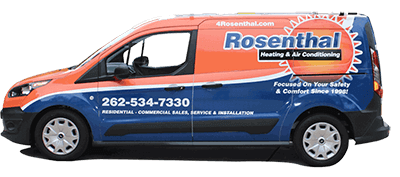 Prompt 24-Hour Emergency Heating Service
At Rosenthal Heating & Air Conditioning, we offer quick, 24/7 emergency service by certified technicians. If your heater or furnace breaks down, call us for fast service. Our team will arrive at your door in a well-stocked van with all the parts and tools needed to resolve your heating problem. If your unit cannot be repaired, we can replace it with a new system.
All of our repairs and installations are up to code to ensure your safety. Call us the next time you need emergency service from a reliable AC contractor.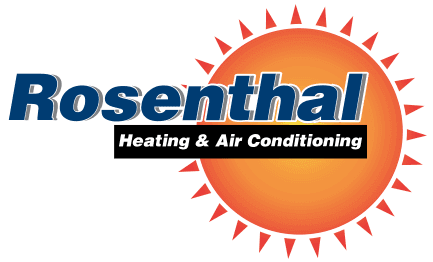 ---
Rosenthal Heating & Air Conditioning in Muskego, WI offers expert heating services, with flat rates and 24/7 emergency availability. Call 262-534-7330 to schedule an appointment!
---