Your Antioch Heating Company
You can't go wrong with the heating services from our experts in Antioch, IL!

Rosenthal Heating & Air Conditioning in Antioch, IL offers residents quality heater and furnace repair, central heating installation, maintenance and more. We have been bringing customers high-quality service, name-brand appliances, and friendly customer service for more than twenty years.
Our high ratings from Angie's List and the Better Business Bureau reassure you'll be in good hands when you work with us. Call us today to receive quality work, flat-rate pricing, and reliable 24-hour emergency service.
Need a second opinion? Take a look at what your neighbors are saying in their reviews.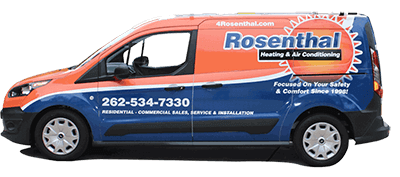 Expert Heating Repair & Replacement
From central heater tune-ups to furnace repair, we provide the right solutions for your home. Some of the services we offer include, but are not limited to, the following:
Furnace replacement by NATE-certified experts.
Repair new and older furnaces.
Central heating system restoration.
Preventative maintenance to eliminate future problems.
Call our team to discuss the ways you can resolve your heating troubles quickly and efficiently.
24/7 Emergency Repairs When You Need It
At Rosenthal Heating & Air Conditioning, we understand the frustration you feel when your heating system won't turn on. If this happens to you, don't call another contractor who will show up days later, if at all. When you call us for help, we pick up the phone quickly and can be at your door in minutes.
Our technicians are NATE-certified and adhere to city and state code and regulations. In addition, we stock quality heaters and furnaces from top makers so you can be sure you are receiving the best products currently on the market.
Our team will arrive in a well-stocked van to troubleshoot your unit and resolve the issue.
Call us now and see why more residents trust us for all their heating and cooling needs.
Got questions? We got answers! Contact us at any time to discuss your heating concerns.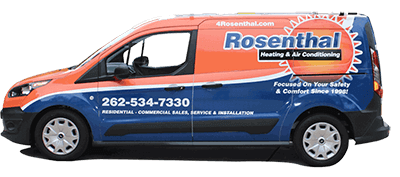 Why Heater Maintenance Is Necessary?
Do heater tune-ups really affect your system's performance? You bet it does! Furnace maintenance protects your unit from malfunctioning, eliminates costly repair bills and reduces your energy costs. With a maintenance agreement from us, you won't get any surprises.
Every heating system is unique. Below are some of the steps we focus on during maintenance service:
Replace thermostat
Clean or replace filters
Check for gas & CO leaks
Repair vents & ducts
Lubricate moving parts
Inspect electric panel
Clean air ducts
Check fan
Experts agree that annual tune-ups are the most important thing you can do for your furnace or heater. Call us today to discuss our planned maintenance agreements!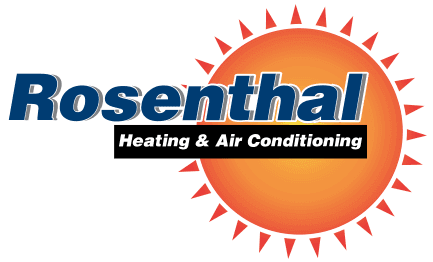 ---
Rosenthal Heating & Air Conditioning in Antioch, IL offers expert heating services, by NATE-certified technicians. Call 262-534-7330 for immediate service!
---