AC Installation in Burlington & Southeast Wisconsin
Have our AC installation team guide you through the best cooling systems available on the market.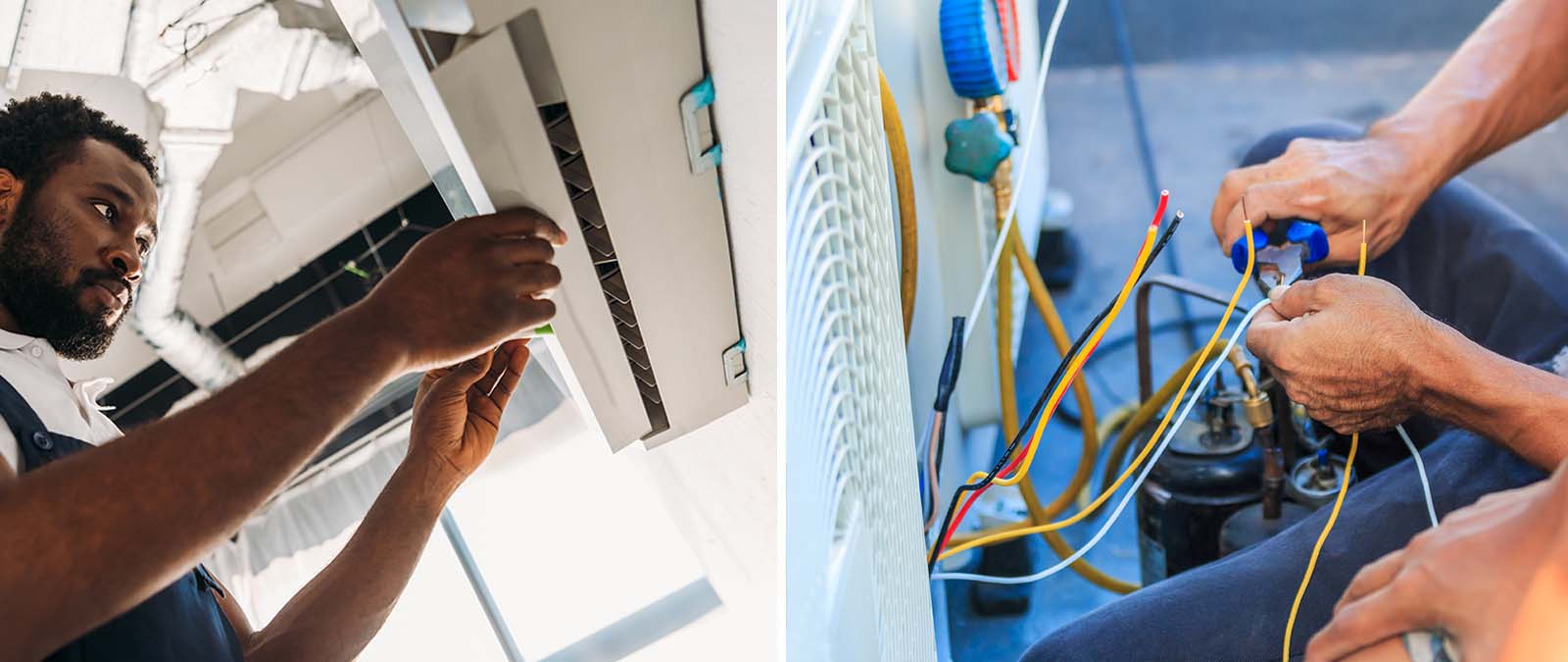 Want durable, high-grade AC units? Then look no further than Rosenthal Heating & Air Conditioning, the most trusted air conditioning installation company in Burlington, WI.
We are all-around experts that can install all types of ductless and central AC units. Our team can hook you up with high-quality, branded models such as Bryant, Amana, Goodman, Payne, Weil McClain, Bradford White, and Navien.
Think you can still save your AC through repairs? Reach out to our team for quality AC repairs in Burlington.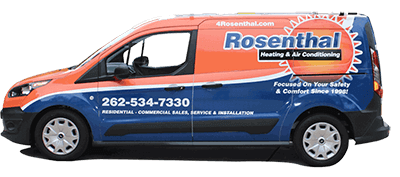 Signs You Need Central AC Replacement
Watch out for these warning signs that say your AC might be nearing the end of its lifespan:
FREQUENT NEED FOR REPAIRS: Do you find yourself calling for repairs almost every other month? Then it's time to invest in a replacement. Getting a brand-new unit is much more cost-effective and practical than aimlessly trying to revive your old, damaged unit.
OLD AGE: A very clear sign that says you may need to call for an air conditioning replacement is if your unit is well over ten years old already. Defects past this point are often harder to resolve and more expensive.
POOR PERFORMANCE: Poor performance often indicates underlying issues. For example, weak airflow suggests you have a broken fan. Meanwhile, the lack of cool air may be the result of refrigerant leaks.
Perks of Working With an AC Installation Company
Not many see the value of hiring an AC installation company. They'd rather do the project themselves if it means avoiding the service fees contractors charge. However, a DIY approach isn't always a practical option. There are plenty of reasons why one would want to hire a professional AC installer.
BETTER CRAFTSMANSHIP: Setting up a cooling system isn't as easy as it sounds. Air conditioners consist of multiple pipes, wires, and fragile parts, so one wrong move can ruin the entire system. If your only form of training is watching a few online tutorials, then it's best to leave the task to a professional AC contractor—like us.
HIGH-QUALITY UNITS: Experts have access to the best units available on the market. These are durable cooling systems built to endure more than a decade's worth of everyday use.
HELPFUL ADVICE: There are multiple units to choose from when getting an AC replacement. This freedom may feel liberating, but it can also be quite intimidating – especially to first-timers. Luckily, you don't have to go through the process alone. Our pros can guide you through your options and help select the best unit based on what you and your family need.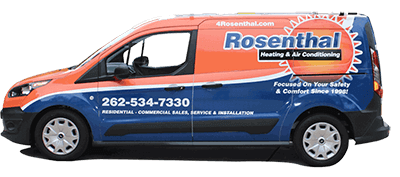 Why Choose Us?
There are dozens of contractors that offer air conditioning replacement services in Burlington, WI. So why choose Rosenthal Heating & Air Conditioning? What sets us apart from your average air conditioning installation company?
YEARS OF EXPERIENCE: Our team has been in business for more than two decades. It's no exaggeration to say we have all the skills and know-how needed to install whatever kind of cooling system your family needs.
TRANSPARENT PRICING: You never have to worry about hidden fees or charges when working with us because we offer flat-rate pricing. You'll know exactly how much to set aside before the project even begins.
RELIABLE SUPPORT: Our job doesn't end after installing your unit. We have an AC contractor ready to be dispatched for repairs and maintenance in Burlington, 24/7. Just give us a call, and we'll be there right away.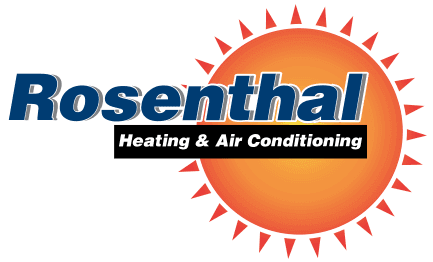 ---
Rosenthal Heating & Air Conditioning provides high-quality AC installation services in Burlington, WI and throughout Southeast Wisconsin. Call 262-534-7330 for bookings and pricing inquiries.
---