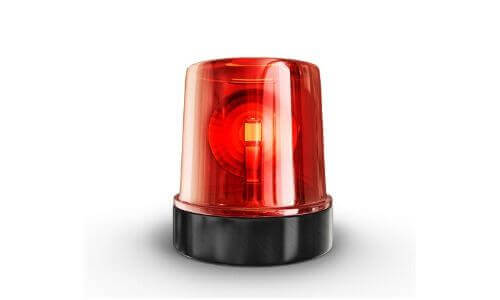 Benefits of a Professional Diagnosis
It may come as a surprise, but larger homes tend to have more air conditioning problems, especially if you aren't getting your unit checked for maintenance inspection once a year. You could start to notice your house not cooling down to the temperature your thermostat is set to. This may not be a problem with your thermostat.
It is most likely caused by an issue within your AC unit. Most of the time, these issues can be resolved relatively quickly so you can get back to enjoying a cool home. However, there are ways this can be avoided entirely. If you want to learn more about common air conditioning issues and how to avoid them, continue reading.
Air Conditioning Services for Common Problems
Air conditioners need maintenance and repairs from time to time to ensure they continue to work properly for years to come. That said, if you skip out on a routine tune-up, you could be looking at a summer with air conditioning problems.
Some common issues include:
Old Air Filters
Refrigerant Leak
Blocked Condenser
The AC Unit Is Too Small for Your House
The AC Unit Is Old
All of these issues can lead to poor air quality first and foremost, but you may not notice until it leads to a more expensive energy bill or your unit starts acting up. Another reason that can cause AC malfunctions is if the evaporator coils become frozen.
This can happen during the summer when the air conditioner is working harder than normal. All you have to do is turn the cool air off and let the coils thaw out.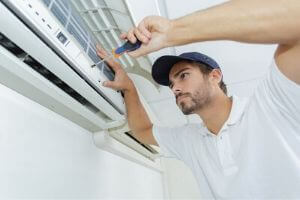 The Key to Preventing AC Issues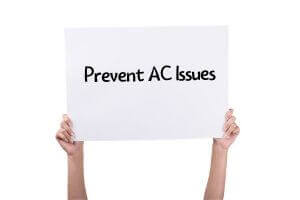 The only way to ensure your air conditioning unit works properly for years to come is to get a maintenance tune-up done once a year, preferably in the spring.
It is also the only way to prevent problems from happening in the future. A professional can spot when there is a potential problem and fix it before it even becomes a problem.
This will keep your AC unit working efficiently throughout the summer months. Some common signs that your AC is impaired and needs a tune-up are:
Expensive Energy Bill
Your Unit Is Working Harder Than It Needs To
Your Home Is Not the Right Temperature
Your AC Unit Is Making Unusual Noises
If you are experiencing any of these factors, you may need to call a technician.
It's Time for a Professional
An air conditioner that needs to be repaired, should never be done by anyone other than a professional. There is a lot that can go wrong if you try to fix your unit without a technician.
If you aren't trained, you could potentially cause yourself harm and damage your home. Additionally, it can worsen the problem, leading to those emergency costs.
By calling a technician, you'll be able to save money in the end due to their knowledge of HVAC safety.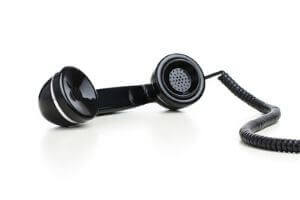 They are trained to troubleshoot and diagnose problems at their source, ensuring you have a long-term solution. Additionally, many air conditioning service companies back their work with warranties, so there's another layer of protection for your home.
Rosenthal Heating & Air Conditioning Is Here for You
Never worry about your HVAC unit again with the professionals at Rosenthal Heating & Air Conditioning. They work hard to keep your home efficient all year round and do so with high-skilled and educated heating and cooling contractors. Their Silver Lake technicians will know exactly how to address any emergency AC repairs, air quality maintenance procedures, and even offer financing!