Ductless Mini-Split Services in Burlington & Southeast Wisconsin
Call today for professional ductless mini-split installation services throughout Southeast Wisconsin!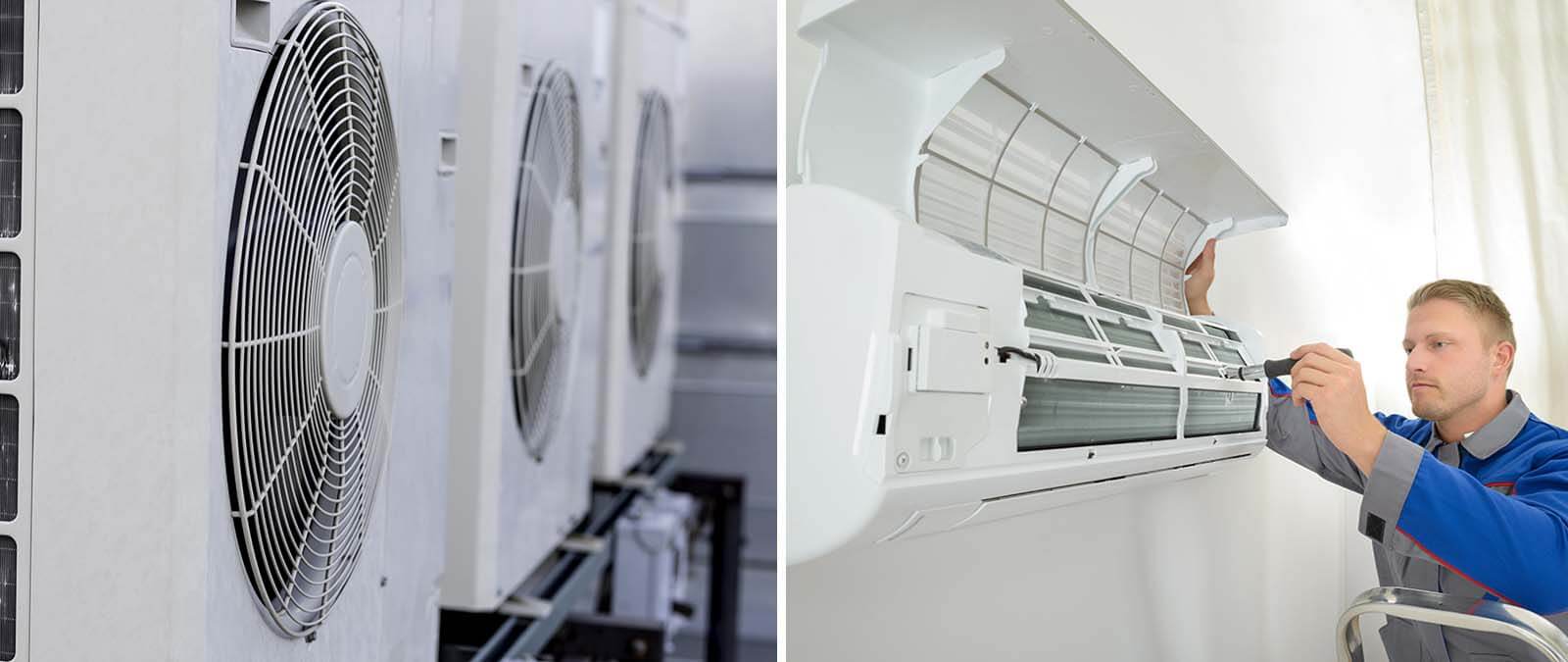 Don't have existing ductwork in your home? That's not a problem! Rosenthal Heating & Air Conditioning can install complete ductless heating and air system in your home.
Our team has been installing, repairing, and maintaining cooling systems in Burlington, WI since 1995— we have the experience needed to take on all types of HVAC projects. Get in touch with our team to find out what we can do for you.
Need help right away? We also offer 24-hour emergency AC repair all year round!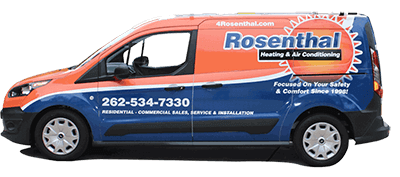 What Is a Ductless Mini-Split AC System?
As the name suggests, a ductless mini-split AC system is a cooling appliance that doesn't make use of traditional ductwork. Unlike a central cooling system, ductless AC units don't cool your entire home. The area they cover is limited to one room.
Should you opt for one? Some advantages of using a ductless mini-split air conditioner include:
REDUCED ENERGY CONSUMPTION: Central AC units distribute cool air throughout your home. This forces the system to consume an excessively high amount of energy every time you run it. On the other hand, a ductless mini-split AC doesn't need as much power since it only has to cool a specific room.
FASTER COOLING: Limiting the area your AC needs to cool makes it easier to control the temperature. Central AC units, however, may take at least half an hour to reach your desired temp.
EASIER INSTALLATION: Installing a central AC system is very time-consuming. On average, it takes 8 to 10 hours. If you don't have an existing ductwork system, you may have to wait a few more days before you can use your system. Meanwhile, a ductless mini-split installation only takes around three hours to set up.
Common Ductless Mini-Split AC System Issues
While they come with a wealth of benefits, just like any other HVAC system, mini-split AC systems can run into problems. Call our ductless system repair team right away if you notice any of the following issues:
LACK OF AIRFLOW: Poor airflow often stems from a broken fan or clogged air filter. Our team can open and inspect your unit to find out which part of the system is malfunctioning.
FROZEN COOLING COILS: Ice may start forming on your evaporator coils if you don't fix your unit's blocked airflow right away. Over time, the ice will completely envelop your coil. Once that happens, you'll have no choice but to replace it.
STRANGE NOISES: Notice a loud, grinding noise coming from your AC? Then you may have damaged oiled bearings. These bearings protect your unit by reducing motor friction. If they wear out, not only will your AC produce a loud, annoying noise, but it'll also be at risk of overheating.
These are just some of the most common issues and defects you may experience with your ductless heating and air system. Don't hesitate to call us if you feel your unit's not working as well as it should. Our team is available 24/7.
Planning to invest in a new cooling system? Have our AC replacement team assess your home to find out which unit is best for your home.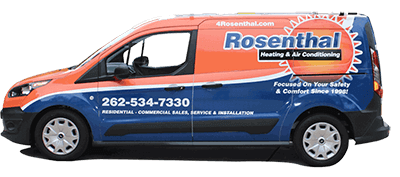 Call Today for Ductless Mini-Split Air Conditioner Installation
Ready to get a ductless mini-split AC system for your home? Then turn straight to Rosenthal Heating & Air Conditioning! Customers continue to trust us for our:
TRANSPARENCY: We are honest and transparent about our fees right from the get-go. In fact, our team provides nothing but flat-rate prices.
EXPERIENCE: You can be at ease, knowing our team is backed by more than two and a half decades of industry experience. That's what allows us to provide professional, efficient home cooling solutions.
RELIABILITY: No matter what day or time it is, our hotline is open for emergency repairs and quick consultations. Feel free to reach out with whatever concerns you may have.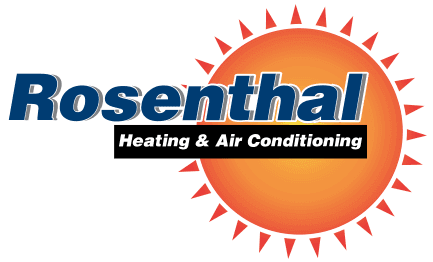 ---
At Rosenthal Heating & Air Conditioning, we can help you decide whether a ductless heating and air system would suit your home. Call 262-534-7330 for service in Burlington, WI and throughout Southeast Wisconsin!
---