Boiler Services in Burlington & Southeast Wisconsin
Contact us for professional boiler services in and around Burlington, WI.
Want even, comfortable, whole-house heating? Then you need a boiler installation. At Rosenthal Heating & Air Conditioning, our HVAC specialists are ready to install, repair, or maintain boilers for customers in Burlington and throughout Southeast Wisconsin.
Customers continue to trust us for our unrivaled industry experience. In fact, we've been providing boiler replacement and repair services since 1995! This gives us all the skills and know-how needed to address all types of boiler heating system issues.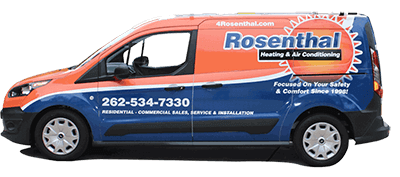 Signs You Need to Call for Boiler Repair Service Pros
Give us a call for boiler repair service if you notice any of the following:
WATER LEAKS: Check your boiler for any leaks or damp spots.
UNUSUAL ODORS: Poor installation and programming can cause your digital thermostat to malfunction. That's why you need experts who can guide you on proper usage and basic maintenance. Otherwise, you might end up ruining your device.
LOUD MECHANICAL NOISES: Defective boilers are likely to produce loud clanking, knocking, hissing, and whistling sounds, among other mechanical noises.
Need emergency Burlington boiler repair? Rosenthal Heating & Air Conditioning is available 24/7 to provide fast, reliable boiler repair services. Call our hotline now!
Should You Get a Boiler Installation?
Boilers versus furnaces, which one is a better fit for you? While forced-air heating systems are great, radiant heating options, such as a boiler, offer several advantages such as:
EVEN HEATING: Unlike furnaces, boilers distribute heat evenly throughout your home, allowing them to create an evenly heated, comfortable environment with no drafts or cold spots.
LOWER UTILITY BILLS: Looking for an energy-efficient alternative to forced-air heating systems? Try boilers. They can heat up your entire home without using as much energy as most gas and electric furnaces do.
LESS NOISE: Boilers don't make too much noise when running. They're perfect for homeowners who are very sensitive to sound and dislike even the tiniest mechanical noises.
CLEANER AIR: Furnaces tend to carry dust particles along with its airflow. Prolonged exposure to these contaminants can lead to asthma attacks, allergic reactions, and other health issues.
Want to ensure your heating system is running its best? Consider a new thermostat as well!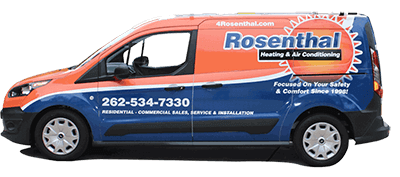 Why Choose Us to Be Your Boiler Service Company?
What sets Rosenthal Heating & Air Conditioning apart from your average boiler repair company? Our customers enjoy:
FAST, EFFICIENT SERVICES: We know how annoying it can be to go even a few hours without proper heating. That's why we go above and beyond to finish every project as quickly and efficiently as possible. No mishaps or mistakes.
QUALITY CRAFTSMANSHIP: Our services are backed by more than two and a half decades of training and real-life experience. The experience that allows our NATE-certified technicians to take on all kinds of requests. Whether you just need some minor repairs or completely new boiler installation, you can count on us.
FLAT-RATE PRICING: Hate hidden fees and charges? Don't worry because our contractors are 100% honest and transparent. We'll even provide an accurate cost breakdown of our fees so that you'll know how much to set aside right from the get-go.
CUSTOMIZED SOLUTIONS: There's no one-size-fits-all HVAC system. Every home has varying needs, and it's our job to identify and analyze them to create unique, personalized heating solutions.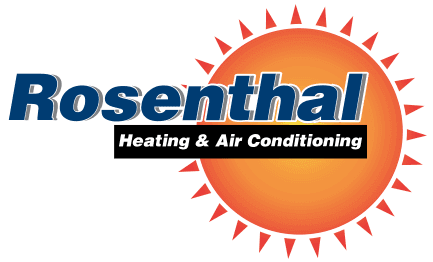 ---
Trust Rosenthal Heating & Air Conditioning for all your boiler repair and installation needs. Call 262-534-7330 for bookings in Burlington, WI. We also provide estimates!
---