Duct Repair & Installation in Burlington & Southeast Wisconsin
Call us for fast, reliable ductwork repair and installation services. We're available 24/7!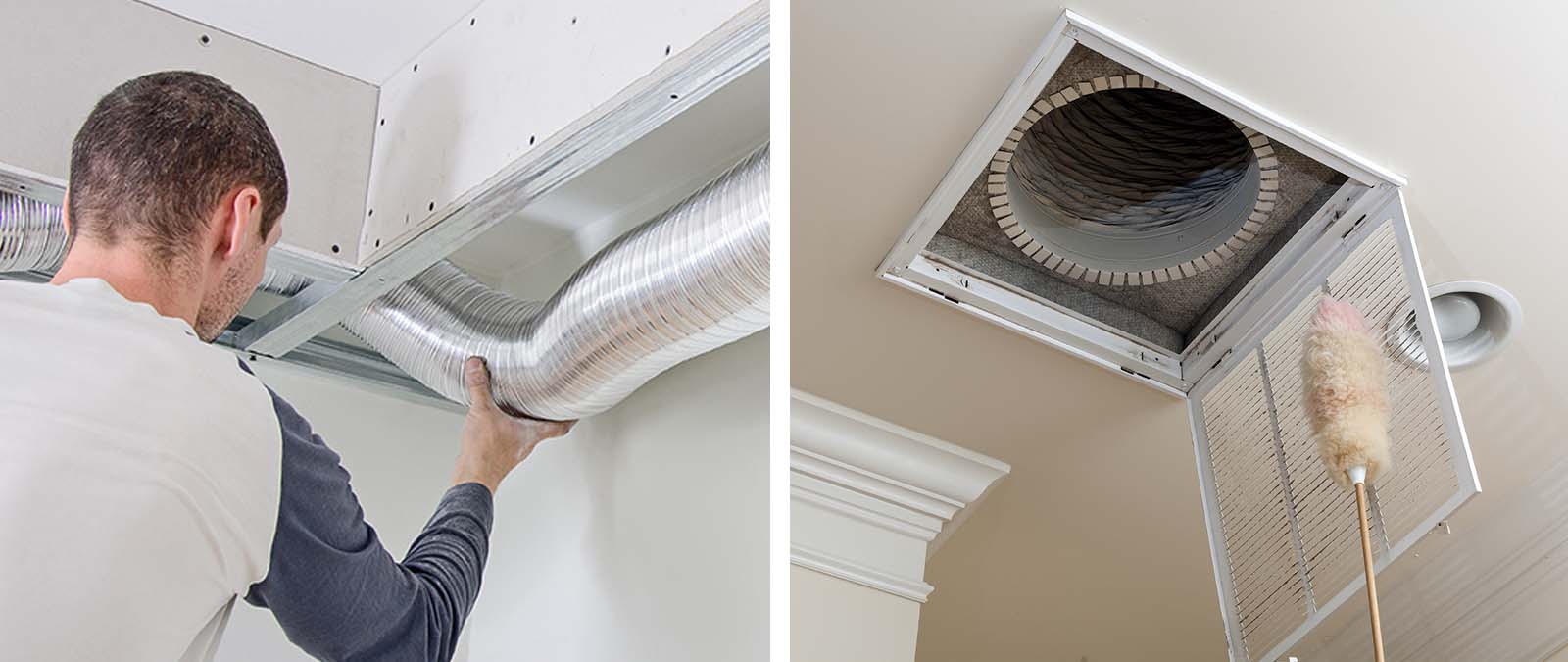 Do you pay attention to your ductwork? Not even the latest, most expensive AC and heating units will function properly if you have a dirty or damaged ductwork system. That's why it's important to keep them clean and fully functional all year round.
If you need help with air duct repair, replacement, and maintenance, turn straight to Rosenthal Heating & Air Conditioning. We provide various expert HVAC services in Burlington, WI and throughout Southeast Wisconsin. With our decades of experience, we guarantee we can provide professional ductwork replacement and repair solutions no other company can match.
Stay cool and fresh all summer long with a new AC installation. Call today for an estimate!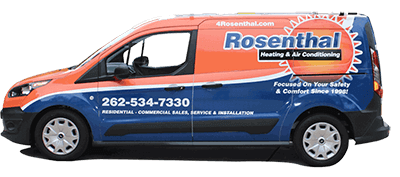 Indoor Air Quality Statistics
The Environmental Protection Agency (EPA) has ranked poor indoor air pollution among the top five public health risks. If you're not sure when the last time was that you had your air ducts serviced, they could be contaminated with harmful particles like dust, pollen, and bacteria which is then redistributed through your home when the HVAC system turns on.
Indoor air quality is one of the top 5 environmental risks to public health, according to the EPA.
Over 50 million Americans suffer from allergies. Total Health and Better Health magazine estimates that 1 in 4 people suffer from allergies due to fungi and bacteria within the air duct system.
Indoor air contains 2-5x more contaminants than the air outdoors.
If you're not sure when the last time you had your air ducts cleaned, call our air quality experts at Rosenthal Heating & Air Conditioning to schedule duct cleaning services.
The Importance of Duct Cleaning
Air duct cleaning services are very important to keep your HVAC system in tip-top shape. Just a few benefits include:
REDUCED NEED FOR REPAIRS: Even small blockages can spread rapidly throughout your system. In fact, forego duct cleaning long enough, and you might end up having to call for a ductwork replacement.
LESS HEALTH RISK: Dust particles and mold buildups are just some of the contaminants that reside in your ductwork system. Apart from being disgusting, they also carry thousands of harmful bacteria. Prolonged exposure to these can lead to serious health issues in the long run, such as asthma attacks and allergic reactions, among others.
BETTER PERFORMANCE: Getting rid of blockages allows your HVAC to perform better. Air will flow smoother, the movement of its parts won't get hampered, and your unit won't have to exert as much effort to control indoor air temperature.
When was the last time you talked to an air duct cleaning company? As a general rule, you should have your ducts cleaned at least every three years. Call us right away if you're already due for ductwork cleaning. We're open, 24/7!
Signs You May Need Air Duct Replacement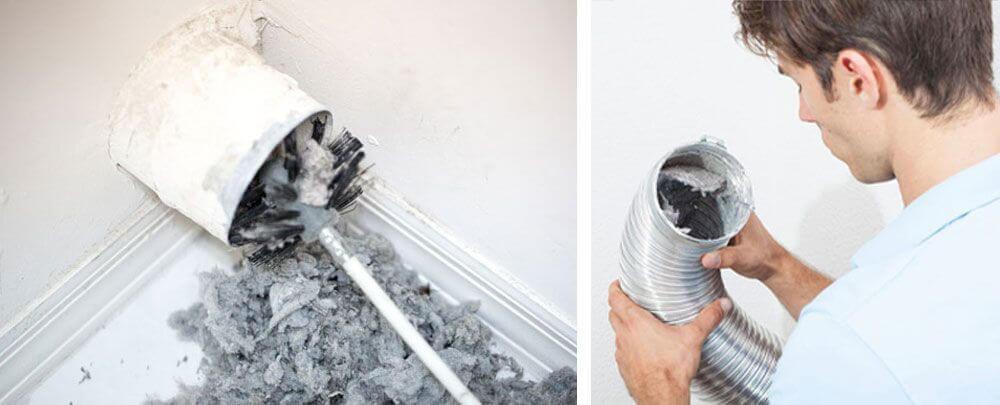 Some of the most common issues our air duct replacement and repair team encounter are:
DIRT BUILDUPS: Dirt, dust, and mold can build up in your ductwork and cause blockages.
DUCT LEAKS: A leaking ductwork will heavily strain your HVAC system. Your unit will have to use more energy to compensate for the air seeping through the duct cracks.
IMPROPER DUCTWORK SIZES: This often happens when homeowners install new HVAC systems without properly measuring the dimensions of their current duct system.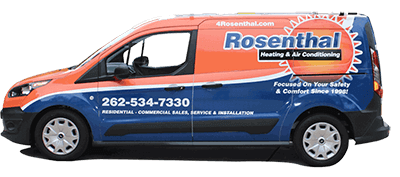 We Provide Ductwork Repair and Replacement Services
Rosenthal Heating & Air Conditioning is a full-service HVAC company that provides air duct repair, replacement, and cleaning services. We primarily serve homeowners from Burlington, WI.
What sets us apart from your average air duct cleaning company is experience. Customers have no doubts entrusting their HVAC systems with us because we've been in business for more than two and a half decades now. It's no lie that we have all the skills and know-how to address various ductwork issues.
Plus, we're very versatile. We don't limit ourselves to ductwork installation and repair services. We are more than capable of fixing your furnace, AC unit, boiler, or even entire HVAC system if needed.
The Importance of Dryer Vent Cleaning
Similar to your air ducts, your dryer vent isn't something you can see inside without special technology. We use video inspection cameras to inspect your dryer vents. Often, dirt and lint are trapped inside of dryer vents and need to be cleared to keep your dryer working properly and also prevent fires.
Lint builds up in the dryer and dryer ducts which can lead to overheating and inefficiency, and even fires. If moisture isn't able to escape, mold and bacteria can grow inside of your dryer vent. Cleaning the dryer vent ensures your dryer runs safely and energy efficiently.
It is estimated that 15,500 household fires in the US are due to dirty dryer vents.
84% of dryer fires happened in residential properties due to a failure to clean the dryer vents, according to the US Fire Administration's National Fire Incident Reporting system.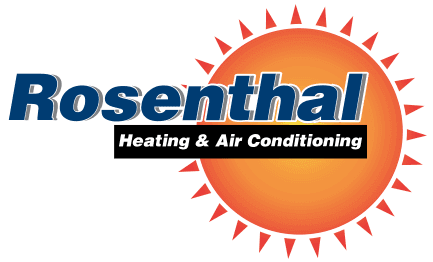 ---
Are your air ducts getting dirty? Rosenthal Heating & Air Conditioning can clean them for you! Call 262-534-7330 for bookings in or near Burlington, WI.
---