Tankless Water Heater Services in Burlington & Southeast Wisconsin
For all your tankless water heater needs in Southeast Wisconsin, trust the pros!
Do you live in a large household with a constant need for hot water? Then you need an on-demand water heater.
Rosenthal Heating & Air Conditioning is a leading full-service HVAC company that provides tankless water heater installation, repair, and maintenance services in Burlington and throughout Southeast Wisconsin. Customers continue to trust us for our commitment to quality. We guarantee nothing but the best options on the market.
We'd love to guide you through the different tankless water heater systems available.
Want to keep your water heater running at peak performance? Consider one of our maintenance plans!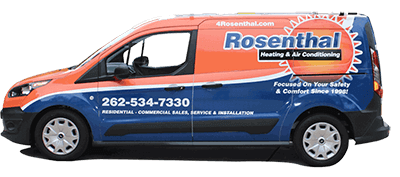 Advantages of Installing a Tankless Water Heater
Having second doubts about that tankless water heater installation? Here are some points to consider:
CONVENIENCE: No matter how many showers, faucets, or toilets are in use, an on-demand water heater will always be able to provide instant hot water.
ENERGY EFFICIENCY: Tankless water heaters are generally more energy-efficient than their electric- and gas-powered water tank counterparts. That means you'll spend less on utility bills every month.
SPACE-SAVING: A point-of-use water heater takes up virtually no space and can even be installed in your walls or under the sink.
Signs Your Tankless Water Heater Needs Repair
Some common issues you need to watch out for if you have a point-of-use water heater include:
RUSTY WATER: Mineral buildup can cause your water to seem cloudy and smoky. Make sure you have your heater cleaned up if you notice changes in your water's color.
FOUL ODORS: High iron levels can make your hot water smell, and even taste, metallic or rusty.
HEAT INCONSISTENCY: You should have full control over the temperature of your water. If not, then schedule for tankless water heater repair right away.
LOUD NOISES: Sediment buildup may cause loud, annoying banging and clanking noises inside your heater's pipes.
SYSTEM OVERLOAD: Most water heaters only last around 8 to 12 years. Any longer than that and they'll start shutting down for no reason.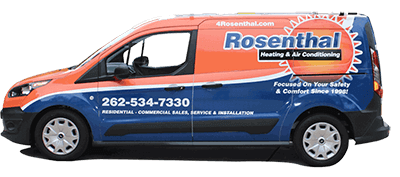 Want Instant Hot Water?
Does your household need instant hot water? Then ditch your outdated water heater tank and switch to a new, modern tankless water heater. At Rosenthal Heating & Air Conditioning, our experienced team only works with the top models to ensure you get quality results.
Above all, though, we focus on customer satisfaction. There's a reason we're among the top plumbing and heating contractors in Burlington, WI—we offer transparent pricing, friendly service, and superior results.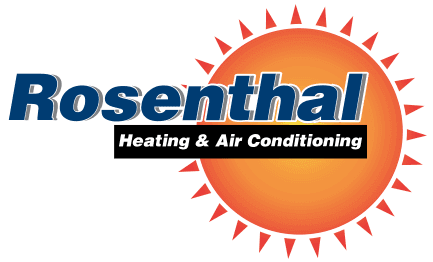 ---
Rosenthal Heating & Air Conditioning can assist you with all your tankless water heater repair and installation needs. Call 262-534-7330 for bookings in Burlington, WI!
---