Water Heater Services in Burlington & Southeast Wisconsin
Our team provides around-the-clock water heater tank repair and replacement services!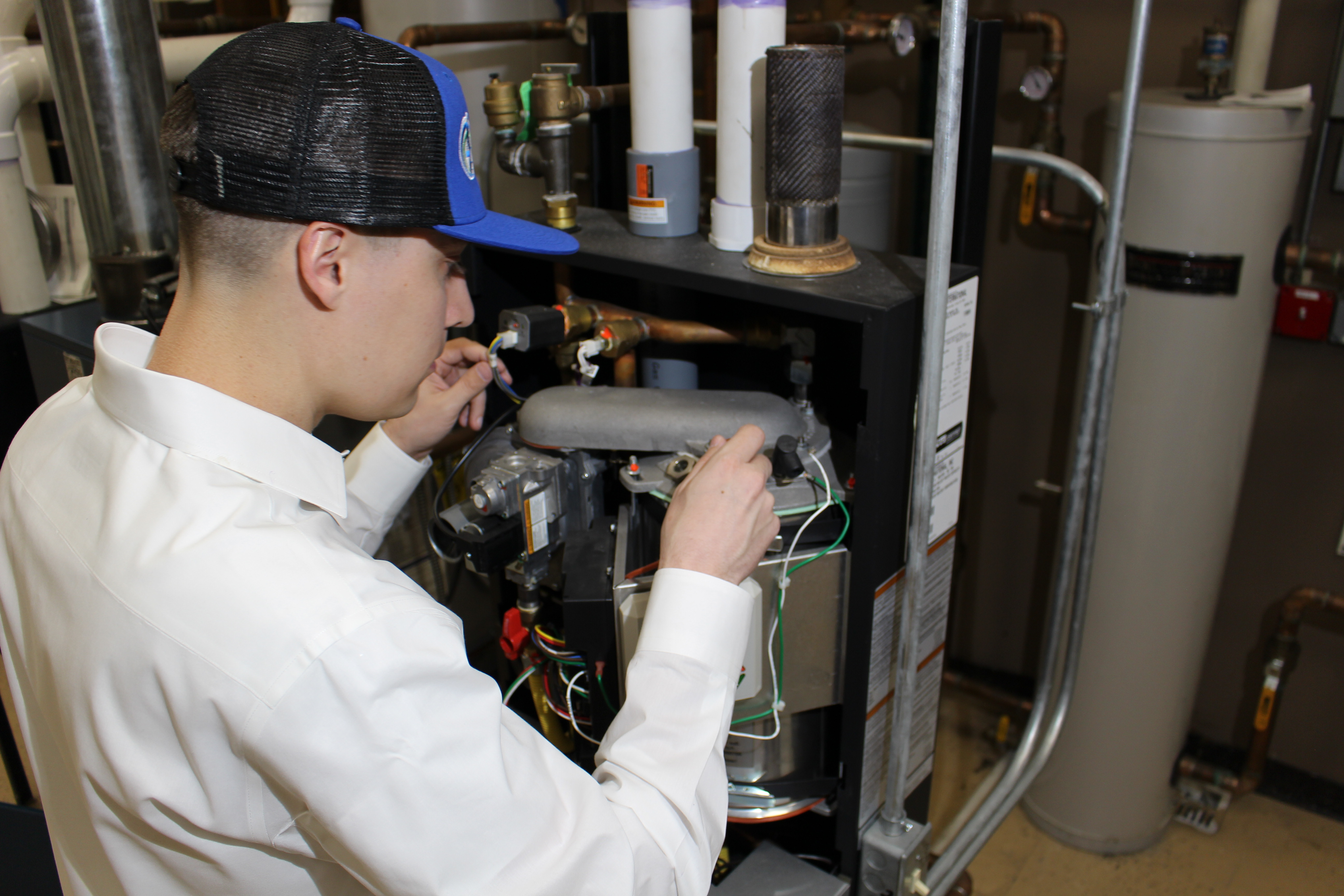 Never run out of hot water again! Rosenthal Heating & Air Conditioning is a full-service HVAC company that caters to customers in Burlington and throughout Southeast Wisconsin.
What sets us apart from any other water heater maintenance company is experience. Customers can be at ease and fully trust us with their water heater tank, knowing we've been in business since 1995. No matter what the issue at hand is, we can handle it.
Plus, we're honest and transparent right from the start- no hidden fees or surprise charges.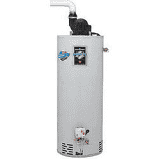 Electric vs. Gas Water Heater: Pros and Cons
Should you go with a gas or electric water heater? Let's weigh the pros and cons!
Electric Water Heater
PROS: Want to reduce your carbon footprint? Then opt for an electric water heater. They're more energy-efficient than gas-powered options, and you can freely control the amount of water your unit heats.
CONS: Electric water heaters are costly to operate. They may be energy-efficient, but electricity is generally pricier than gas, so you won't see much when it comes to savings.
Gas Water Heater
PROS: The main benefit of a gas water heater tank is it can heat water at a much faster rate than electric units can. In fact, it can heat up to 50 gallons of water in under an hour, making it ideal for large families that make use of hot water almost constantly.
CONS: A gas water heater can provide you large amounts of hot water whenever you need it. However, this feature comes at a price – and a pretty wasteful one. Gas water heaters need a lot of power to maintain multiple gallons of water hot 24/7. Over time, this can pile up to gallons of wasted gas.
Signs You Need Hot Water Heater Repair
To keep your unit in tip-top shape, make sure you watch out for these common water heater tank problems:
LEAKS: Water leaks might not be as urgent as gas leaks, but you should still have them repaired as soon as you can. A leaking water heater can cause water damages and mold infestations if left alone.
STRANGE NOISES: Keep your ears peeled for strange clanking and knocking noises.
FOUL SMELLS: If your heater is leaking gas, turn it off right away, evacuate the premises, and call for help.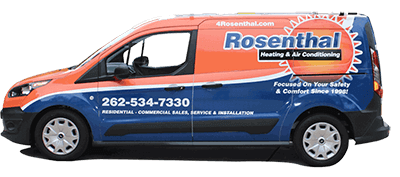 Superior Hot Water Tank Installation Services in Burlington
Feel like it's time for a water heater replacement? Then reach out to Rosenthal Heating & Air Conditioning. Our team can guide you through the entire process.
First, we'll assess the condition of your gas or electric water heater tank. A full inspection will reveal any underlying defects. Our team will analyze the findings and determine whether we can still save your unit or if it's time for a replacement.
Once we know where your water heater stands, we'll guide you through your options and help you decide which heating solution is the best fit for you and your family. After you've made your choice, all that's left is to finalize the paperwork, and we're good to go. Simple, right?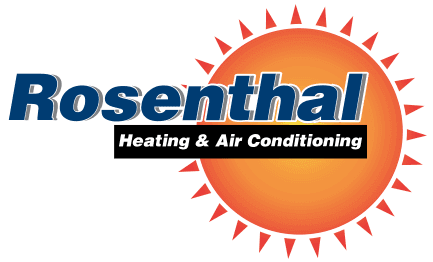 ---
Need a new water heater tank installation? Call Rosenthal Heating & Air Conditioning at 262-534-7330 for bookings and consultations in Burlington, WI. We also provide estimates!
---